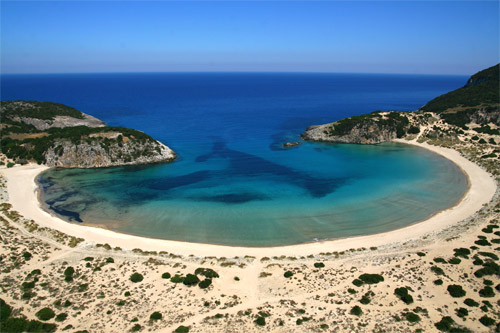 For 2014 there are two very notable and important meetings coming up:
The first is the 22nd Panhellenic Congress of Psychiatry. This is the major scientific event of the Hellenic Psychiatric Association that occurs every two years. This year it is May 29th to June 6th 2014. Thankfully there is no conflict with the APA Annual meeting of May 3d to 7th 2014. One can now easily plan to attend both. The meeting will be the Porto Navarino Hotel in Messinia. This is a magnificent hotel in a beautiful area of Greece. Do take part in the Congress, get to know the region and enjoy a first class holiday with your Greek colleagues, participate in the scientific program and most crucially support the scientific community of Greece during these difficult economic. HAPA hopes to participate, if interested contact hellenicpsych.org@gmail.com for details.
The second event features Professor George Christodoulou,a founding member of HAPA and the Honorary President of the Hellenic Psychiatric Association is known internationally for his involvement in the leadership WPA and as a superb organizer of numerous highly successful psychiatric meetings in the Middle East, Eastern Europe & the Balkans. As the incoming President of the World Federation for Mental Health, WFMH, he is now organizing the International Congress of the World Federation for Mental Health which will be held in Athens October 9th to 11th 2014 at the Aegli Zappeiou in collaboration with the Hellenic Psychiatric Association. HAPA is hoping to participate in this meeting as well. This is a very good time to visit Greece and in particular Athens as the weather is good and there are less tourists. If interested to participate contact hellenicpsych.org@gmail.com for further details.
Stay tuned for more event & details about the meetings become available.