Minutes of the HAPA 17th Annual Meeting 2016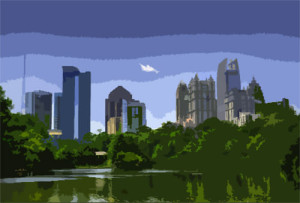 5/17/16 Atlanta Georgia
NOTE: This draft of the 2016 17th HAPA Annual Meeting Minutes was approved by the HAPA executive committee. The Minutes will be posted on the HAPA website after they are ratified at the 18th HAPA Annual Meeting in May 2017.
Members Present:
Drs. Katina Matthews-Ferrari, Maria Lymberis, Arthur Papas, George Petrides, Philip Candilis, Emmanuel Cassimatis, Alexopoulos, Togias, Silverman, Giakoumatos
Members Absent:
Drs Candilis, Matthews-Ferrari, Christodoulou, Vidalis, Papadimitriou, Stratas, Fouras, Zeris, Plesons, Armenakis, Duriez, Papastrat.
Minutes of the 16th HAPA Annual Meeting in Toronto Canada were distributed, reviewed and approved as written.
President's Report:
Dr. Lymberis called the meeting to order at 6 pm. She welcomed all especially our speaker Dr. Alexopoulos who is part of the founders of HAPA and a past HAPA officer, and our new HAPA members: Drs Heather Silverman and Iraklis Giakoumatos. Dr. Lymberis noted that both Drs Katina Mathiews-Ferrari and Philip Candilis send their regrets as they are not able to join us today.
Dr Lymberis stressed that the HAPA Executive Committee has continued to meet by conference calls on regular intervals and thanked all for their devotion and persistence. The focus of the Executive Committee continues on these priorities: planning the Annual HAPA Meeting, increasing HAPA membership and maintaining links with other National Hellenic Organizations, resolving HAPA's IRS status, continuing in efforts to both maintain and further HAPA's link with the Hellenic Psychiatric Association,(HPA) and the APA.
Dr. Lymberis asked all to keep trying to recruit new HAPA members.
President's Elect Report
Dr. Lymberis provided a summary of Dr. Candilis's report: He has continued his contacts with the Washington DC attorney and with HAPA Treasurer Dr. Katina Matthews they are preparing the requested additional information about HAPA's operations from HAPA's inception to the present. All members of the Executive Committee are also available in assisting them, as HAPA has NO paid staff.
HAPA Treasurer's & Membership Reports:
Dr. Mathews's was not able to provide a specific report at this time. However, during the last executive committee conference call in April 2016 the HAPA Treasurer reported that HAPA continues to have NO deficit and that the HAPA Bank account at WFB had a balance of around $1,800.00 (before the dues that will be collected at this May 2016 meeting). Dr. Papas Chair of the HAPA Membership Committee again noted the need for recruiting more members and provided a list of paid members.
Reports from Greece:
1) News from Professor George Christodoulou
George remains very active and continues to serve as HAPA's main link with HPA. His emails keep HAPA informed on major activities involving the Hellenic Psychiatric Association and Greece. The most important news so far in 2016 is THE ATHENS DECLARATION OF MARCH 25th 2016. HAPA's Executive Committee voted to sign on in support of this Declaration. As the HAPA representative I circulated the Declaration in APA both at the APA Board level and at the newly established APA Caucus on Global Mental Health meeting during this 2016 meeting in Atlanta as well as to the various DBs requesting that they consider becoming cosigners and post the Declaration in their Newsletters.
The text of The Athens Declaration is as follows:
ATHENS ANTI-WAR DECLARATION

The deleterious Mental Health consequences of human-made disasters are well-known and humanity stands witness to their catastrophic impact.
War is the worst of human-made disasters and has tragic and unacceptable consequences on the mental health of its victims. The catastrophic impact of war on mental health is longitudinal, transgenerational, and amplified by refugee crises both in countries of origin and elsewhere.

According to the WHO (2004) mental health promotion should include efforts for Peace, in view of the well-established mental health consequences of war conflicts. It is therefore within the rights and obligations of the international mental health community represented by the various organizations that express its views to address this issue and call for :

Termination of war conflicts, wherever they occur

Psychological and material support to the victims of war conflicts : refugees, internally displaced persons, asylum seekers, immigrants, psychologically affected or incapacitated persons and any other category of people whose mental health is at risk or who have been damaged by war

Psychosocial and humanitarian material support to the citizens of the host countries whose mental health systems are extremely challenged by the consequences of war conflicts

Call for urgent and coordinated action to attain the above goals

In the words of JFK "Mankind must put an end to war before war puts an end to mankind".

Given in Athens, 25 March 2016
My letter as HAPA President to APA's GPC urging joining as cosigners follows:
"I am proud that psychiatry in Greece together with the Balkan & Serbian psychiatric organizations are initiating the recognition of the mental health consequences of war. Technology has provided tools that make clear the damaging consequences of war not only to present generations but to future ones because of the Intra- generational Transmission of Trauma. Nuclear proliferation, drones and other technological means keep raising the threat to all forms of life on our planet. This Declaration calling attention to mental health consequences is a "wake up" call. I respectfully urge that the APA be part of this effort and become a cosigner".
Professor Christodoulou also noted:
"You realize of course that for Greek members of HAPA it is becoming increasingly difficult to participate in meetings in USA. In view of this could you consider the option of organizing some meetings in Greece? If this proposal is acceptable I could suggest the following:
a) April 10 to 13, 2016 there will be the 22nd Panhellenic Congress of Psychiatry, the main event in Greece in the area of Mental Health, to be held in Porto Navarino Hotel in Pylos, Messinia, the best hotel in Greece and perhaps internationally.
B) October 9 to 11, 2016 there will be the International Congress of the World Federation for Mental Health, to be held in Athens, Aegli Zappeiou in collaboration with the Hellenic Psychiatric Association. As you know I am the President of this organization (the WFMH) and I can provide a room for us for our administrative meeting or other activities.
In any case, whether you decide to hold a meeting in Greece or not it would be nice if the American-Greek mental health community could participate in meetings of the Greek psychiatric community individually. Unfortunately we are not in a position to offer you hospitality, under the circumstances, but we will do our best to make you feel comfortable"
Dr Lymberis responded that HAPA is not YET ready to plan any meeting in Greece. HAPA's focus remains building its US member base.
2) News from Athanasios Vidalis, M.D., Ph.D.
Dr. Vidalis initiated a proposal to celebrate "Aristotle's days". September 21 to 25. 2016 In cooperation with "International Society of Quality Medicine (ISoQM) and The International College of Geriatric Psychiatry, proposes that HAPA consider a Hellenic-American scientific meeting in September 2016 for the "Aristotle's Days" meeting that could be held in Thessaloniki at the Makedonia Palace Hotel or in Hakidiki at Porto Carras Hotel.
Dr Vidallis noted that Aristotle, was born in Stagira of Halkidiki, in 384 BD. Clearly there is a need to celebrate the heritage of his intellectual work that "continues to exercise influence on contemporary Western civilization in many ways". In an April 2016 email, Dr. Vidalis noted: "Right now, for the Aristotle Symposium to happen, we need at last 40 (preferably 60) US participants to be willing to attend. Do you think this is realistic or achievable?"
Dr Lymberis responded that while such a meeting is clearly worthy of serious consideration, regrettably at this time HAPA is in NOT in a position to consider or contribute in this effort.
Scientific Presentation:
Dr. Alexopoulos is the recipient of multiple Awards among them:
Presidential Commendation for Contributions to Geriatric Psychiatry, American Psychiatric Association (APA) 2013
Cutting Edge Award, Doctors of Distinction, 2016.
2017 Legacies Award, LifeForce in Later Years
His presentation: "Neurobiology Based Behavioral Interventions for Later Life Depression" was extremely relevant and was very well received. Clearly his work has wide applications in a variety of clinical settings. As promised he has provided links for his presentation in a power point form. Should you have trouble uploading this you can request it directly by email:
NEUROBIOL BEHAV INTERVENTIONS.ppt
Meeting was adjourned at 8:15PM. Many members joined for fun dinner.
Respectfully Submitted
Maria T Lymberis, MD
HAPA Founding President
Meeting & post HAPA Dinner pictures are posted on the HAPA website.