Minutes of the HAPA 23rd Annual Meeting 2022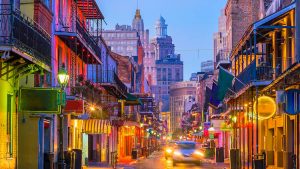 May 24th 2022
New Orleans, Louisiana
NOTE: This draft of the 23rd HAPA Annual Meeting in 2022 Minutes was approved by the HAPA executive committee.
Members Present:
Drs. Maria Lymberis, Georgios Karampoutakis, Lillian Markaki, Achilleas Economou, Panagiotis Gioulis, Stefania Chaikali
Members present virtually:
Drs. Philip Candilis, Eva Theodosiadis
Guests: HAPA welcomed guests of the APA annual meeting, Drs Nick Melos and Vivian Panagopoulou.
Members Absent: Drs Papas, Papadimitriou, Stratas, Fouras, Zeris, Plesons, Armenakis, Duriez, Papastrat, Silverman, Giakoumatos, Cassimatis, Alexopoulos.
HAPA Minutes
The 23rd HAPA Annual Meeting Minutes were distributed, reviewed and approved as written. The Minutes will be entered on the HAPA Website.
President's elect Report:
Dr. Candilis warmly welcomed the new HAPA members from Greece: Drs. Markaki, Chaikali and the guests Drs Melos and Panagopoulou, and apologized for not being able to attend the meeting in person.
Dr Candilis mentioned that he was pleased to be the president of HAPA for the last 5 years and was delighted to pass on his duties to Dr George Karampoutakis. He also praised the latter for being the architect of so much of HAPAs success this past year, especially the international webinars and the conclusion of their survey of humanitarian aid-workers, now in data analysis.
President's report:
Dr Karampoutakis thanked everyone for attending HAPAs annual meeting and expressed his enthusiasm for the honor to be taking on  as president. He warmly welcomed the new board members Drs Markaki and Chaikali. He expressed his strong belief that HAPA's members will work collaboratively to bring together all Greek doctors of the diaspora.
HAPA Elections:
The HAPA election of officers took place today and the new board members are listed below:
President : George Karampoutakis
President elect: Phil Candilis
Secretary: Eva Theodosiadis, Stefania Chaikali
Treasurer: Lillian Markaki, Katina Ferrari
New Business:
Dr Maria Lymberis was overwhelmed by the great job George Karampoutakis and Philip Candilis have done so far. She mentioned the world being global now and stressed the need for all of us to work on a global level. Dr Lymberis is joining the ASPA meeting in Thessaloniki to talk about the end of life and she would like to represent HAPA in that meeting.
HAPA will continue its educational outreach with webinars, with research collaboration with the NGOs in collaboration with Dr Candilis' research team to whoever designs the next project. There is still considerable interest in the refugee crisis, so Dr Candilis is looking forward to HAPA members' ideas on that topic.
The two secretaries will reach out to APA and allied organizations for their membership lists (to cull Greek names), and HAPAs Treasurers will connect to exchange information on the few details of our accounts at Wells Fargo. HAPAs attorney is still Alan Almeida.
Dr Eva Theodosiadis mentioned that AACAP can be contacted for the names of Greek Child & Adolescent Psychiatrists.
Our new member Dr Nick Melos proposed to invite Dr Zafiris J. Daskalakis (Professor and Chair of the Department of Psychiatry at the UC San Diego) to give a neuromodulator talk in the next HAPA assembly.
Dr Markaki offered to liaise with Dr George Patoulis (Regional Governor of Attica) and consider whether HAPA can offer scientific advice to the local authorities on Greek Islands which are currently dealing with a significant immigration crisis.
Dr Markaki will have to contact Dr Ferrari for the monthly statements of the organization.
 The Annual fee for membership was decided as listed below: for residents $25 and $50 for the rest.
Scientific Program
HAPA Founder's Reflections